Some thoughts on Vilma's case against the NFL
Based on a few twitter feeds from lawyers who were watching the hearing on August 10 (i.e., Gabe Feldman and Thomas McEachin), Judge Berrigan made it clear that she thought the NFL had wronged Vilma and that she would rule against the League if she could. Although Feldman thinks the NFL has the better position with regard to the law, many of the articles about the hearing suggested that the NFL...
2 tags
This is the only song that I have found that...
"The economy we have today will let you chow down on a supersize McBurger, check..."
– Is a Well-Lived Life Worth Anything? - Umair Haque - Harvard Business Review
"Juries, like all normal people, respond favorably to sincerity."
– The True Self Of The Plaintiff's Trial Lawyer : Litigation and Trial
"The rebounding experiment went like this: 10 basketball players, 10 coaches and..."
– Basketball and Jazz | Wired Science | Wired.com
"My suggestion in Bit Literacy about a media diet is that people should get their..."
– Q&A: UX Guru Mark Hurst on Staying Focused and Avoiding Info Overload | The Hired Guns Blog
"The brain is a belief engine. It relies on two processes: patternicity and..."
– Science-Based Medicine » The Believing Brain
"In-person communication feels binary to me now: subjects are either private,..."
– n 1: Sad as Hell
"People in effective systems become interested in data. They put effort and..."
– News Desk: Cowboys and Pit Crews : The New Yorker
"The answer returns us to a troubling recent theory known as memory..."
– Frontal Cortex | Wired Science | Wired.com
Think Tank: Why we all need a 'To Don't' List,... →
She asked him how he would change his behaviour if he learned one day that he had just inherited $20 million but that he had only 10 more years to live. In that situation, she asked him, what would you stop doing? Thus was born Collins's counterpart to Peters's innovation. He calls it a "stop-doing list" – and he compiles it once a year.
"I'd like to see a Constitutional Amendment that makes anyone in federal..."
– Scott Adams Blog: Philosophy versus Plan 02/18/2011
"Finally, the money would be wired back to the U.S. into accounts Onwuhara..."
– Tobechi Onwuhara: King of home equity fraud - Full version - Jan. 25, 2011
"Our data suggest that some persistent physiological and or neuroanatomical..."
– Researchers Use MRI to Predict Your Gaming Prowess | GameLife | Wired.com I'm thinking that MRI studies can tell us a lot about predisposition to certain behaviors, but this doesn't seem to get any of the attention of genetic testing, etc.
"As I'm sure you've learned, it's impossible to speak to a..."
– Scott Adams Blog: Marital Deafness 01/12/2011
"ESQUIRE: Do you race? BALE: I race myself. He returns to the subject later:..."
– Print - Christian Bale May Kill Someone Yet - Esquire
"But it turns out that cities and companies differ in a very fundamental regard:..."
– A Physicist Turns the City Into an Equation - NYTimes.com
"After about two hours I work up the nerve to ask him. To my surprise he takes me..."
– Beware of Greeks Bearing Bonds | Business | Vanity Fair
"With this disease, you moved from somebody that lived in your head a lot to..."
– As Memories Slip Away, A Grandfather Reflects : NPR
Squashed: More on Purpose →
My post on life and purpose got a few interesting responses. The Download replied: … Yes, this happens fairly frequently. Someday UA will come around to my point of view. Until then, he's an excellent foil. We're a team like that. We fight crime. I keep hoping somebody will organize a…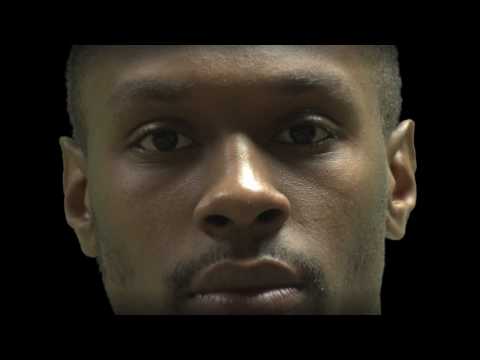 On LeBron
I'm a casual basketball fan who has been annoyed by the LeBron spectacle that has unfolded over the last two years.  It's a story that has transcended the sports page and I've been surprised to see so many who obviously know so little about basketball, or even LeBron, offer commentary on his decision and the now-infamous-Comic sans screed that followed. Regardless, there have...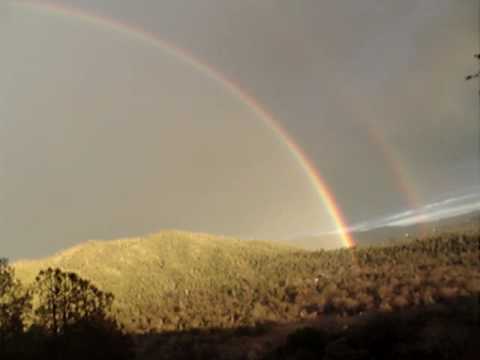 Watch
AT-AT day afternoon (by Patrick Boivin)
"A sick system has four basic rules: Rule 1: Keep them too busy to think...."
– Issendai's Superhero Training Journal - How to keep someone with you forever  Sounds like most law firms with a partner track.
"New Orleans Saints Coach Sean Payton said his National Football League team had..."
– Saints Coach Payton Says Ornstein's `Special Ops' Were Key to Super Bowl - Bloomberg
"HARD WORK BEATS TALENT WHEN TALENT DOESN'T WORK HARD"
– The Broncos' coaches are breaking down - 06.14.10 - SI Vault
"Ideas are worthless. Execution is everything."
– Scott Adams Blog: The Value of Ideas 06/04/2010
"A prominent GC, in a private conversation, recently told me that he is willing..."
– Hildebrandt Blog
"The notion that you're trying to control the process and prevent error screws..."
– Inside Pixar's Leadership « Scott Berkun  I think this is deadly accurate—to a point.  There has to be a baseline level of competence/systems/process in place or, otherwise, day after day will be spent putting fires out.
"Fatigue, the researchers argue, is less an objective event than a subjective..."
– That Which Does Not Kill Me Makes Me Stranger - New York Times  Fascinating story via Kottke.
"When the expert golfers contemplated a holistic cue word, their performance was..."
– Don't Choke : The Frontal Cortex
"Between 1980 and 2005, virtually all net new jobs created in the U.S. were..."
– Op-Ed Columnist - Start-Ups, Not Bailouts - NYTimes.com
"I've been on a soapbox for months now about the harm that our overheated talk is..."
– Waterloo | FrumForum  Sadly, and predictably, Frum's been kicked to the curb for these comments.
"Each second we live is a new and unique moment of the universe, a moment that..."
– Pablo Picasso (via elicec) (via quote-book)
"About 90 percent of my animal patients are geriatric—and, as odd as this sounds,..."
– Karen Oberthaler, V.M.D., on what vets can teach us about health care (via newsweek)
"You have but to take a peek in the comments section below this column, any..."
– Why are you so terribly disappointing?
Be Real, Fill Real Needs, Sell It and Profit.
viafrank: Simple, right? I don't know much about "marketing" or "business development," but if this isn't a template for a simple, honest business, I don't know what is. We don't need marketing. Customer Anthropology is the future. Strategies have changed and it's no longer effective to have a traditional marketing model of yelling/broadcasting through the biggest proverbial bullhorn a company can...